Our highly experienced investment team is one of the best in the business, with a proven track record for long-term performance.
Paul Huxford
Chief Investment Officer
Paul has overall investment responsibility for ANZ Investments across all asset classes, in addition to managing the investment team. He joined ANZ in 2018 with over 25 years of global capital markets and risk experience in Europe, Asia, Australia and New Zealand.
Before joining ANZ, Paul held the following key roles: Managing Director - Europe Middle East and Africa Equities Research (JPMorgan), Managing Director - Australian Equities Research (JPMorgan) and Head of New Zealand Country Credit Risk (Bankers Trust/Deutsche).
Paul has a Bachelor of Commerce and Administration from Victoria University of Wellington. He is also a Member of the New Zealand Institute of Directors.
Third party managers, strategy and foreign exchange
Alan Clarke
Co-Head of Diversified Portfolio Management
Alan is jointly responsible for the Diversified Funds across ANZ Investments, which includes KiwiSaver, retail, wholesale and private bank portfolios. In addition to diversified portfolio management duties, Alan leads the selection, appointment and monitoring of external managers, and ANZ Investments' approach to responsible investing.
Alan has over 18 years industry experience, and joined ANZ in 2006 before moving to the investment team as an analyst in 2007. From 2000 to 2005, Alan worked with investment firm Morley Funds Management (UK) and with Dutch fund-of-hedge-funds company, Theta Capital Management.
Alan graduated (First Class Honours) from the University of Waikato with a Master of Science (Technology) and is a CFA charterholder.
Maaike Van Tol
Co-Head of Diversified Portfolio Management
Maaike is jointly responsible for the management of the Diversified Funds across ANZ Investments, which includes KiwiSaver, retail, wholesale and private bank portfolios. In addition to diversified portfolio management responsibilities, Maaike is focused on the asset allocation process, which includes both strategic and tactical asset allocation.
Maaike has over 13 years' industry experience, and started at ANZ in 2015. Before ANZ, she worked as Strategic Advice Specialist at ING Investment Management advising large Dutch pension fund clients on asset allocation, and Structured Products Portfolio Manager for IMC Asset Management in the Netherlands.
Maaike graduated from the University of Auckland with a Bachelor of Technology in Industrial Mathematics (First Class Honours) and is a CFA charterholder.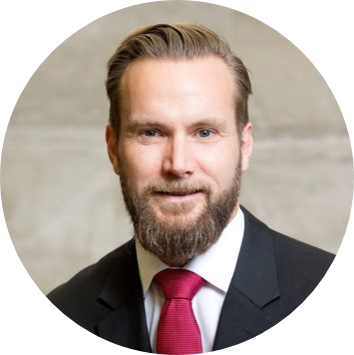 Mathew Young
Head of Foreign Exchange and Investment Implementation
Mathew is responsible for the implementation of investment decisions across our KiwiSaver, retail, private bank and wholesale portfolios. He also leads the research for setting the strategic direction of foreign exchange positions for our portfolios and is involved in the wider strategy discussions.
Mat has been involved in the funds management industry for over 18 years, and joined ANZ in 2002. Prior to that he worked for a variety of firms in London including Old Mutual Fund Management and Hemscott.net.
Mat holds a Bachelor of Management Studies from the University of Waikato and is a CFA charterholder.
Ryan Orr
Investment Implementation Analyst
As the Senior Analyst on the Implementation/Foreign Exchange desk, Ryan is responsible for research and idea generation to assist in settling our active FX Strategy. Additional responsibilities include executing asset allocation and currency decisions across ANZ's suite of investment funds and solution development relevant to the investment performance of all portfolios managed by ANZ Investments.
Ryan has been with ANZ for 10 years, initially starting in the retail side of the bank progressing through Investment Advisory and joined the Investment Management team in 2011.
Ryan holds a Bachelor of Commerce majoring in Finance and International Business from the University of Auckland. Additionally, he is working towards completing his papers for CFA.
Iain Cox
Head of Australasian Fixed Interest and Cash
Iain has been with ANZ for 13 years and was appointed Head of Fixed Interest and Cash in New Zealand and Australia in March 2014.
With over 25 years' experience in funds management and investment banking, both locally and overseas, Iain has specialist knowledge and experience of both the domestic and global credit and interest rate markets.
Formerly a portfolio manager at a privately owned and Auckland-based retail fund manager, Iain has also held roles involving product and operations control for Salomon Bros, Citigroup, Barclays Capital and Credit Suisse First Boston, supporting fixed income cash and emerging market and derivative businesses in London and Milan.
Iain has a Bachelor of Arts (Joint Honours) Accountancy and Economics from the University of Manchester.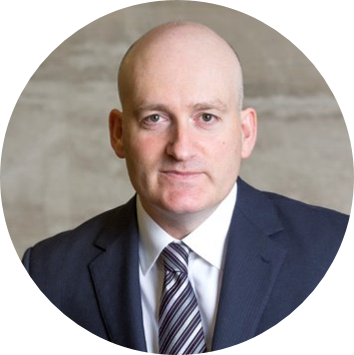 Ray Jack
Credit Analyst
Ray works as a credit analyst for ANZ Investments. Previously he was an equity analyst in the Equities team and has 19 years' experience analysing Australian and New Zealand listed companies. He has served on ANZ Investments' Asset Allocation Committee, which is focused on making tactical and strategic asset allocation decisions for global equity markets, fixed interest markets, currencies and commodities.
Ray holds a Bachelor of Commerce in Economics and Finance, as well as a Diploma in Financial Planning.
Mia Prkusic
Fund Manager Fixed Interest
Mia was appointed to the role of Fund Manager Fixed Interest for ANZ Investments in 2019 after having been promoted from her role as Assistant Portfolio Manager. She is responsible for daily liquidity management, trade execution and credit research. She has also taken on responsibilities for relative value active credit risk positions, as well as supporting the Australasian Head of Fixed Interest & Cash with interest rate risk management decisions. Additionally, Mia enjoys providing professional development opportunities for the junior cohort.
Mia has been with ANZ for 6 years, initially joining the graduate program in Wealth. She holds a Bachelor of Commerce in Finance and Accounting from the University of Auckland and is also a CFA charterholder.
Craig Tyson
Head of Australasian Listed Property
Craig is responsible for ANZ Investments' specialist Australasian listed property mandates. He joined ANZ in May 2005 and has over 23 years' experience as an equity analyst and fund manager, including 15 years covering the NZ listed property sector.
Craig migrated to New Zealand in 2003 joining Forsyth Barr, with responsibility for several high-profile New Zealand companies, including part-coverage of the property sector. Previously, he spent seven years at Fuji Investment Management in London as an equity analyst and later Investment Manager responsible for European equity portfolios.
Angus Simpson
Assistant Fund Manager
Angus joined ANZ Investments in 2018 as an equity analyst with responsibility for researching the Australasian listed property sector. In 2020 he was promoted to Assistant Fund Manager with portfolio management responsibility. Previously, he worked for Forsyth Barr as an equity analyst covering the property and retirement sectors. He then moved to UBS where he covered the property, building materials and retirement sectors.
He has a Bachelor of Commerce from the University of Otago, majoring in Accounting and Finance, and is a CFA charterholder.
Craig Brown
Portfolio Manager / Acting Head of Australasian Equities
Craig was appointed Portfolio Manager, Equities in September 2014, responsible for the New Zealand Share Fund and Equity Selection Fund. In August 2017, he was also appointed as portfolio manager for the ANZ Wholesale Australasian Share Fund.
Craig joined ANZ Investments in 2008 as an Investment Analyst in the Equities team and was responsible for research in both the equity and listed property sectors.
Formerly a principal at an Auckland-based boutique funds management firm, and with more than 20 years' experience in the industry, Craig's skills include asset and investment sector research, portfolio management, and strategy. He has specialised in New Zealand and Australian equities, and in the listed property markets.
Craig has a Bachelor of Commerce degree from Lincoln University.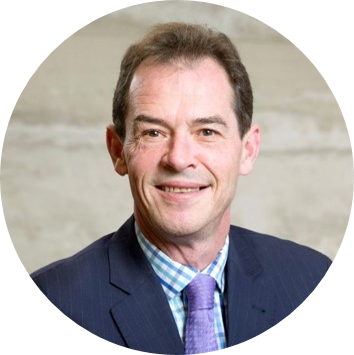 Andrew Mortimer
Fund Manager
Andrew joined our Equities team as a senior analyst in November 2017 following a period where he acted as an independent adviser with roles including providing independent and company commissioned research, corporate advice and capital solutions. Prior to that Andrew was a Portfolio Manager and Analyst at Brook Asset Management for six years and earlier was employed as a Research Director at FNZC (and its predecessors) from 1998 to 2008.
Andrew has a Bachelor of Commerce from Otago University.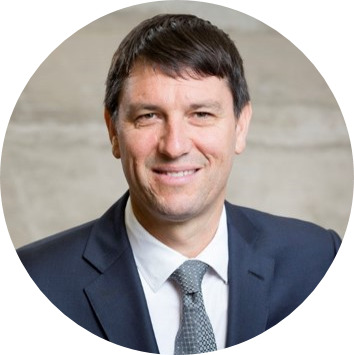 Max Lesser
Fund Manager
Max joined ANZ Investment Management in April 2018 as Senior Investment Analyst in the Australasian Equities team. He is responsible for investment recommendations across a number of sectors in the New Zealand and Australian equity markets.
Previous roles included: partner at UK investment manager Worsley Associates LLP; investment manager at Guinness Peat Group plc; and equity analyst at stock brokers JB Were and BZW.
Max has a Bachelor of Commerce degree from Canterbury University.
Peter Jones
Responsible Investment Manager
Peter is responsible for the development, integration and management of responsible investing (RI) policies across our suite of investment products, including both equities and fixed income. He assumed this role in mid-2016 alongside his other fixed interest and communications responsibilities before taking the RI role on fulltime in 2017.
Peter had previously covered a range of fixed interest roles within Investment Management after joining as Head of Fixed Interest for ANZ Private in 2006. He introduced International Fixed Interest to Private Bank portfolios in 2010 and continued responsibility for the broader international fixed interest proposition across all ANZ New Zealand Investments' offerings until 2017.
Peter has over 30 years' experience in domestic and international financial markets, largely within the dealing rooms of ANZ Bank both in NZ and in the US, with the last 12 years in Funds Management.
Wholesale and institutional distribution
Graeme Thomlinson
Head of Wholesale and Institutional Distribution
Graeme has been with ANZ since 2002. With over 20 years' investment industry experience in the UK and New Zealand, Graeme has had particular exposure to investment operations, the custody industry, trustee issues, and client service.
As well as client management, Graeme has responsibility for promoting and selling ANZ Investments' investment capability to research houses, investment consultants and the broader wholesale and institutional investment market.