It's time we talked about F…….
Finances. It's a topic that can evoke boredom, guilt, even fear. It wakes us at 3am. Or we stick our head under the covers and ignore it entirely. In fact, one in three of us rarely or never discuss our finances with others because we feel embarrassed. —
But having open conversations about your finances can have a positive impact on your financial wellbeing—, which makes regular discussions about your finances even more important.
Because the sooner you start, the sooner you can make small adjustments, and the better off you could be.
When to discuss money
Over coffee, in the car, at the supermarket, or on a walk. You get our drift. Almost any time (okay, maybe not 3am) is a good time to chat about your finances.
How to kick off your money chat
The more we discuss finances in a relaxed environment - say savings goals at a mate's BBQ - the more we normalise it.
Try these suggestions to help get your conversations underway.
---
Topic 1: How do you slice up your dough?
Did someone say homemade pizza night? Meal times are a great opportunity to work out how to divide your income, or incomes, using the 50-30-20 budget rule. Allocating 50% of your money to your needs, 30% to wants and 20% to savings can be both eye-opening and liberating. Slicing up your dough's easier when you know how.
---
---
Topic 2: What's your perfect blend of spending versus saving?
Pop the kettle on, then have an honesty session about needs versus wants over a cuppa with a mate, your other half, or just fly solo. It all comes down to balancing genuine necessities, like food and power, with nice to haves, like gym memberships. If you need a little extra focus in addition to your caffeine hit, check out how to plan your spend.
---
---
Topic 3: Ready for a savings challenge?
There's nothing like a little healthy competition to keep you on your savings game. So, how about you and your partner, or a mate, agree on a savings goal? Maybe a holiday, a new bike, or a rainy day fund for anything unexpected that might crop up? There's nothing like a second set of eyes on the prize to keep you committed. This could also be a good time to get familiar with setting SMART savings goals.
---
Get started on your financial wellbeing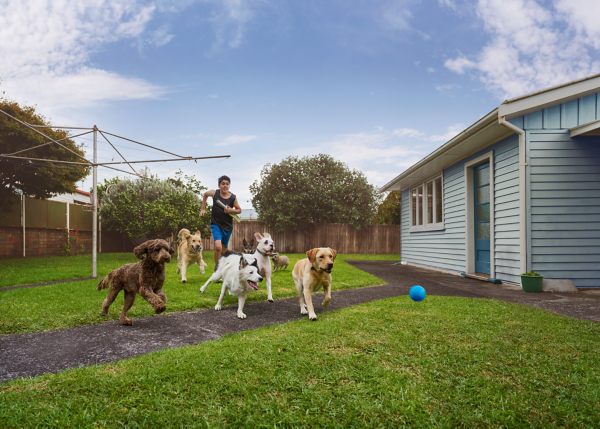 Save with ANZ and be in to win a share of $25,000
Got a goal in mind, or just need a rainy day fund? ANZ makes saving easy, with simple accounts and clever ways to help you save.
Terms and conditions apply.