ANZ Transactive – Global key features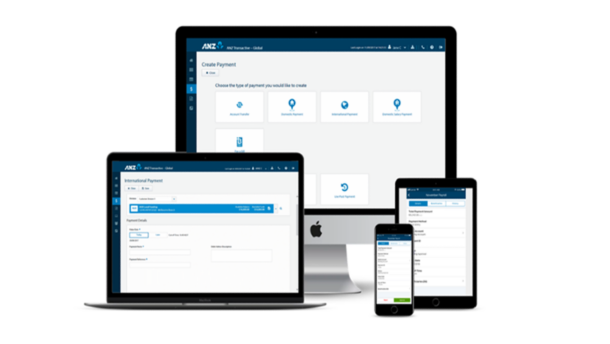 Banking on the go: ANZ Transactive – Global mobile app
Our corporate mobile banking app offers a simple, convenient and secure mobile banking experience solution that is available to clients that access the built-in payments functionality within ANZ Transactive – Global.
The mobile app gives you greater visibility and control of your core cash management activities across Australia, New Zealand and the Pacific.
Available on the App Store or Google Play.
Contact us
To get started, call 0800 212 269 or get in touch with your Relationship Manager.
For Institutional Businesses, you can get in touch with a Relationship Manager from New Zealand's largest Institutional Bank to find out more.
For any queries or support with ANZ Transactive – Global, call us on 0800 800 760 (or +64 4473 0358), 7am to 10pm, Monday to Friday.
Online support
ANZ Transactive - Global Help
The Help Centre has a suite of detailed resources designed to support your experience with ANZ Transactive – Global.
Video guides
View our videos that have been created to demonstrate and show you how to use ANZ Transactive – Global.
Already registered for ANZ Transactive?