Accounts to help kids learn about saving and managing their money.
Benefits
No monthly account fees.
Simple and straightforward.
Free EFTPOS card (if 7 or over, with parental permission), or a Visa Debit card (if 13 or over) with no annual card fee when linked to a Jumpstart account.
ANZ Serious Saver account
A savings account to help kids learn how to save and watch their savings grow over time.
Allows you to build savings over time.

Allows kids to earn Premium interest if they make no withdrawals and deposit $20 or more (not including credit interest) on or before the last business day of the month.
Kids can access their savings if they need to and still earn Standard interest (one free withdrawal per month).
---
Account rates and fees
—% p.a.

—% p.a. Standard rate + —% p.a. Premium interest—


Automated and manual withdrawal fee—, —

 

First withdrawal in a month is free, $5 per month for two or more withdrawals—

Automated and manual deposit fee—, —
ANZ Jumpstart account
Another account available to children to get started with banking and it comes with benefits as they get older.
No monthly account or transaction fees

—

,

—



A Visa Debit card or EFTPOS card with no annual card fee

—

, 

—
---
Account fees
ANZ Visa Debit card annual fee—, —

$0

(when linked to an ANZ Jumpstart or ANZ Freedom account. And, for the first 12 months for new Visa Debit cards linked to an ANZ Go account)


ANZ EFTPOS card annual fee—
There are two ways to set up an account for a child
Helping kids learn about money
Teaching kids how money works and encouraging good savings habits will help set them up well for the future.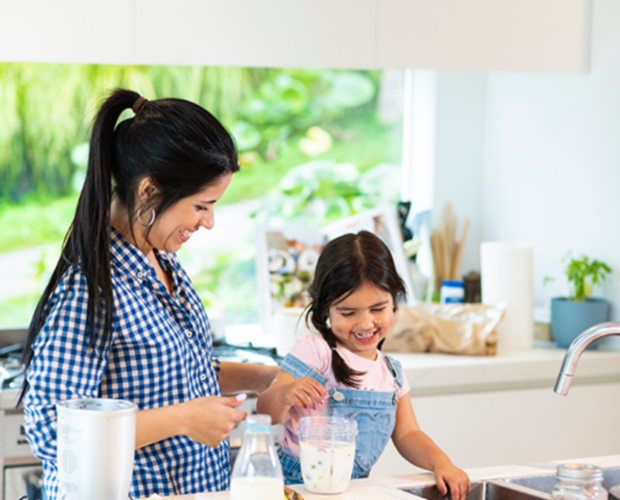 How to open accounts for a child
If you'd like more information or would like to open an account for a child,  call us or talk to us today in any branch.
From overseas: +64 4 470 3142
How a child can access their account if it's in their own name
We'll help you figure things out