Rainy days can't always be predicted, but smart savings goals can help build a financial umbrella that could help shelter you from unexpected financial squalls.
Research— shows that having at least $1,000 as a buffer can make a huge difference to your financial wellbeing. However, the ANZ Financial Wellbeing survey found that approximately 23% of New Zealanders have no savings. Zero.
You could put your savings into overdrive – whether it's $1K or $10K you're aiming for - starting with these quick tips.
---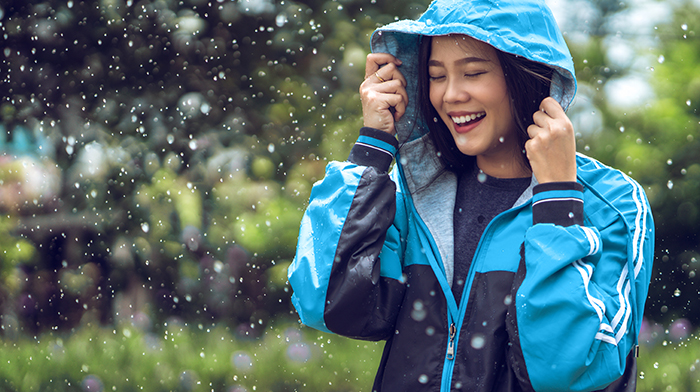 Zero to $2k
Got a big goal of saving $2,000? We know you can do it.
---
How long will it take to save $2,000?*
Ready to make your goal a reality? We've calculated how long it could take you to build that $2k buffer using the ANZ Savings Calculator:
*We calculated these results using the ANZ Savings Calculator as an approximate guide and provided for illustrative purposes only. These amounts don't take into account withdrawals, debits, fees, taxes, or charges. We accept no responsibility or liability if you rely on the ANZ Savings Calculator or this information.
How to set your SMART finance goals
We often hear people ask, "How much do I need to put into savings?"
The truth is, that depends on how much you can realistically manage. It's great to aim high, but your saving plan will be much more achievable if your goals are SMART– Specific, Measurable, Achievable, Realistic and Timely:
Specific – Spell it out, write it down.
Measurable – Keep your eye on the target.
Achievable – Don't try to change the world, just challenge yourself.
Realistic – Is it realistic based on your current situation?
Timely – Set a deadline.
---
Start by doing a rough budget. It doesn't have to be complicated, but just knowing how much you've got coming in, and where you're currently spending your money (including servicing any debts) can help you come to a realistic savings figure. Then, follow these tips:
---
Make the most out of your savings
To make the most of your hard-earned savings, look for accounts with no monthly account or transaction fees. And while savings interest rates might be low at the moment, every little bit helps – so look for accounts with the best rates or those that reward for regular deposits and no withdrawals.
---
Don't forget to treat yourself
Saving is important, but you need a life too. We get that saying no to temptations, like new clothes, is hard and a bit boring. So how about this? As long as you're making your rainy day deposits, then use any leftover money to spoil yourself every now and then. Sound like a deal?
---
How to save the best you can
When it comes to saving, it's different strokes for different folks. For a lot of us $1,000 might seem like a huge sum, but any amount you can build could really make a difference to your financial wellbeing. It's all about finding your rhythm. Once you make saving a habit, you'll be moving towards your savings goal without even thinking about it. If you need a little inspiration finding your savings groove, try these tools and resources for setting a savings goal.
---