Know your buying power
Your Construction Coach can help you understand your financial position and borrowing capacity.
---
How home loans for building and renovating work
When building or renovating a home, the usual way to finance your project is to borrow against the final value of the home when it's completed. This is referred to as Tentative on Completion Value, and we approve your total lending limit based on this value. Rather than accessing all the funds at the start of the project, you draw funds down in stages across a maximum of a 12 month period as the building progresses and the value of your property increases.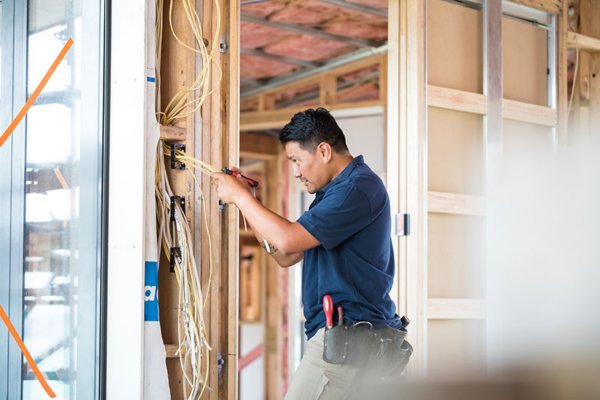 Consider the costs
Your Construction Coach can help you assess the costs of building/renovating and help you set your budget. For more helpful budgeting tools visit sorted.org.nz.
---
Building and owning a home
Building costs – one off
Architect or draftsman.
Project management, builders, trades people, quantity surveyor (QS) and engineers.
Solicitor fees.
LIM reports and council documents.
Resource and building consent.
Contract works insurance.
Valuations.
Moving costs (potential rent costs during a large renovation).
Utility setup and reconnecting services.
Project/cost overruns.
Owning costs – ongoing
Home loan repayments.
Council rates.
Insurance – Home and Contents.
Utilities and maintenance.
Body Corporate fees (if applicable).
Renovating a home
Get an idea of how much it might cost based on some quick questions about your home and renovation plans.
---
ANZ Healthy Home Loan package
With an ANZ Healthy Home Loan Package, you'll find building or renovating a home to 6 Homestar rating or higher a little more affordable, with special discounts on home loan interest rates and other great benefits.
---
---
*We apply fixed-rate discounts to new fixed-rate periods only. Discounts don't apply to tideover (bridging) loans.