Get a quote
To get a quote, you'll be redirected from anz.co.nz to the quote tool on Vero's website.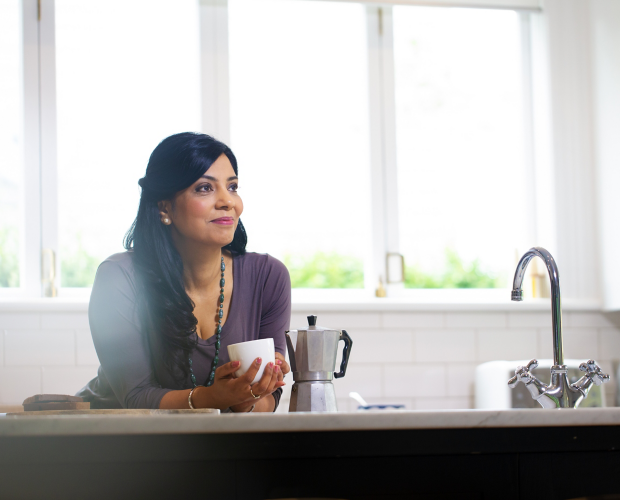 Great reasons to choose house insurance at ANZ
Insurance you can trust. We've partnered with general insurance specialist, Vero Insurance New Zealand Limited (Vero), to offer you comprehensive, value-for-money insurance options. Vero pride themselves on providing quality service, especially at claim time - when it really matters. View Vero's Financial Strength Rating.
SumExtra benefit. SumExtra provides extra cover for no extra cost. If your claim qualifies, you could be paid more than your sum insured amount. 
Options to suit your needs. With optional Landlord's Extension cover for rental properties, and Lifestyle Block cover, you can tailor your insurance to your situation.
Bundle and save. You may be eligible for a multi-policy discount when you have two or more qualifying insurance policies with Vero (minimum premium levels apply). View Vero's multi-policy discount terms and conditions.
Easy to manage. View your policy information via ANZ Internet Banking and make changes to your cover by contacting our dedicated ANZ customer support team at Vero.

Cover overview
House insurance with optional extras to suit your situation. Listed below is a summary of the cover and features that may be available. For full details of the terms, conditions and exclusions please see the policy document – it's simple and easy to understand.
---
---
How much cover do you need? Working out your sum insured
You know your house best, so you need to work out your sum insured. It's important to make sure it's appropriate. If it's too low and your house is destroyed or unrepairable, you may not be able to rebuild it to the same size or specification. If it's too high, you'll pay more in premiums than you need to.
To work out your sum insured, you can:
Use the Cordell SumSure calculator to determine the estimated cost to rebuild your house, or
Get an estimate from a registered valuer, quantity surveyor or other specialist.
---
How to qualify for the SumExtra benefit
If your sum insured has been calculated using the Cordell SumSure calculator or by a qualified specialist, such as a registered valuer or quantity surveyor, you may qualify for the SumExtra benefit at no extra cost.
With SumExtra, Vero will pay the full replacement cost to repair or rebuild your house – even if it's higher than your sum insured. This is unless the damage is caused by a natural disaster (earthquake, natural landslip, volcanic eruption, hydrothermal activity, tsunami or fire resulting from any of these).
In the event of damage from natural disasters as described above, you'll receive your sum insured plus 10%.
To qualify for the SumExtra benefit, you need to:
Get a complete and accurate rebuild cost estimate for your home via the Cordell SumSure calculator or a qualified professional.
Set your sum insured to at least the cost of rebuild identified in the estimate (which must be less than three years old).
Keep a copy (written or digital) of your estimate – you will need to provide this at claim time.
Review and obtain a revised estimate if you've made improvements to your house (e.g renovations) and update your sum insured with our ANZ customer support team at Vero.
For more information see the policy document – it's simple and easy to understand.
---
---
What do our customers say?
"The proactive response from the ANZ insurers was just enormous. Everything just all happened so quickly and efficiently, it was just brilliant. Nothing but good things to say about both ANZ and Vero."

Rob and Lorna, ANZ customers
"We have contents, house and vehicle insurance with ANZ. Thanks to ANZ we went to Vero. They were really awesome. If it wasn't for them, I don't know where we would be right now."

Bruce and Ngaire, ANZ customers
"The insurance company at the bank gave me a call on the day of the fire and the bank was constantly in contact with me. It's definitely, absolutely essential to have insurance. When things happen you can rebuild your house – and you can rebuild your life."
Alfred, ANZ customer
We'll help you figure things out
Insurance provided by Tower
From 12 March 2021, ANZ is no longer involved in ANZ general insurance provided by Tower.
If you're enquiring about Tower:
What else do you need to protect?